Apple Land Pest Control
Serving Lake Chelan & Manson!
509-884-6231
Professional Service 

 Residental Treatment 

 Commercial Treatment 

 Best Pricing
Residential Treatments
We take care of Lake Chelan homes by carefully and efficiently treating unwanted pests so you can enjoy your vacation/summertime to the fullest!
Commercial Treatments
We will treat your business/commercial space so that you can work without the presence of unwanted pests. Call us today to get a quote for your treatment.
About Apple Land Pest Control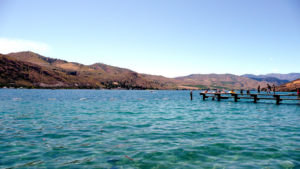 Apple Land Pest Control located in Wenatchee & Chelan proudly serves the Lake Chelan area as your go-to pest control provider. Pest problems are no laughing matter. At Apple Land we want you to feel at peace in your environment, we will regaining control of your home and/or commercial property.  From ants that raid your kitchen and bathrooms, to Bed bugs infesting your sleeping space no job is too big or too small. Call Apple Land Pest Control today for a free, no obligation quote today! We'd be happy to serve you! 509-884-6231
Why Choose Apple Land Pest Control?

1.  Homegrown Right Here NCW – We've been locally owned and operated for over 30 years in North Central Washington which means we fully understand what it takes to get rid of your Lake Chelan/Manson bugs and other pests. Trust our family owned business to take care of yours!
2.  Professional Is Our Motto – Our Pest Control Technicians are experienced and fully knowledgeable in residential and commercial pest control services. Here at Apple Land Pest Control, we take great pride in our work. Top notch service is what we can provide for you; 100% satisfaction is our ultimate goal!
3.  Safety is Key – Your health and safety is our #1 priority. We take extreme cautious measures to stay within state regulations concerning our pest control treatments. We'll never sacrifice your safety for time or money.
4.  Affordable Pricing – Hiring a pest control service doesn't have to break the bank. Apple Land Pest Control offers the best affordable pricing, without compromising the quality of our treatments we provide. We don't like using the word cheap; so we'll just say we offer very affordable pest control services in Lake Chelan and Manson!
Our Customers Love Us!
"I have Lake Chelan Pest Control come spray my residence 3 times a year. Staying on a quarterly schedule with them has really helped reduce the amount of pests we see at our cabin. They are the best pest control solution in the area. I highly recommend them" 
~Lake Chelan Resident